BIOGRAPHY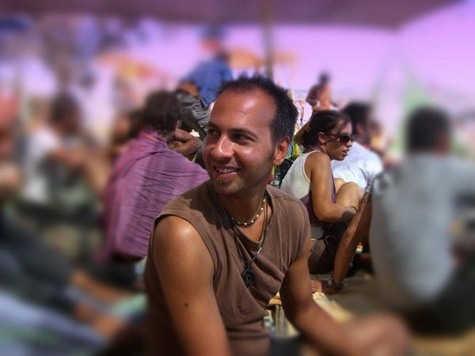 The man behind Spiky is Spiros Tseronis from Mannheim Germany – a talented musician and producer who, since his very young age has been always enchanted by music. As a child he learned to play the accordion, which later changed to piano and synthesizers. However, he really enjoyed playing any instrument he ever met.
In the 90´s he organized parties in his homecity Mannheim and Athens with his friends. Spikys first Liveact was in 1998, only with a Qusimidi Raven synthesizer, on a party in Mannheim with his friends George P., and Nekes. He worked in 2000-2004 on a tv broadcast company as an audio-technician and learned all the hidden tricks with the use of machinery and equipment for the recording, mixing and reproduction of sounds including electronics, acoustics, psychoacoustics, and music. With all this input Spiky built his own homestudio.
The past years Spiky travelled all over the world on all kind of indoor clubs and underground outdoor gatherings and festivals, inspired by different styles of electronic music!
After discovering computer based music production and trying himself in different compositions from beatless ambient music to dirty ass-kicking techno, he began writing tech & house tunes as Spiky and produced 2009 on Diaphan label his first track called "Forest Trees".
As a DJ, he likes to play Psybient music. Last Summer 2010 Spiky played an amazing 9-hours Psybient Set on a three-days festival! Psybient pieces are often structured around the concept of creating a "sonic voyage" or "musical journey" also exactly like Spiky's life…
RELEASES
LINKS