BIOGRAPHY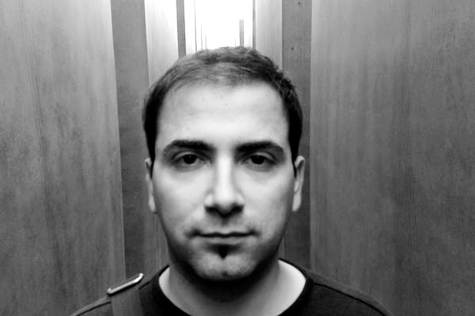 George P. started his DJ career in the early 90´s. He also organised a lot of Partys around Mannheim and Later he lounched the "What´s Up" Radioshow. In 2007 he moved over to Berlin and foundet his Label "Diaphan Music" with the sublabel "Deep Series". George´s music is located somewhere between House and Techno with a touch of dub and alot of deepness.
George Papamanoglous initiation for his love to electronic music started in the early 90ies at a houseparty. The DJ played records of JayDee, Lil Louis, A Guy Called Gerald, the KLF and so on…. After this very formative expierience George started collecting House, Acid House and Break Beat Records just to be able to here that new and amazing sound and became more and more a nerd for the music.
He started spinning records on private parties and small clubs in his hometown Mannheim and the Area arround. From 1995 to 1998 he organized also own parties and took place on two dj contests. Thus came the first gigs on bigger events like Nature One, Love Parade and Electric City. In 2000 he launched together with a friend the radio show Whats Up. Where they invited a lot of intressting DJ's from the area and some bigger names to present every second Saturday in the the month fresh electronic music. From Techno to House, Ambient and of course now and then drum n base specials. Recidencies in Clubs like Zimmer and Lagerhaus both in Mannheim / Germany followed.

After several musical stations George P. dicided in 2007 to move to Berlin to get a fresh mind and to focus on his own projects and music. Just one year later in his new habitat, George founded together with his friend Kaitow his own label "Diaphan Music" and released in 2009 his first record. The EP was remixed by Nekes from OSLO Records. Spinning EP landed quickly in the recordcases of a lot of national and international DJ's arround the globe. Meanwhile Diaphan Music counts 5 releases and the first sublabel "Deep Series". In the last years he worked together with artists like Brothers Vibe, Nekes, Johnny D., V.Sexion, FIMO and many more…

His music as a DJ and a producer is located somewhere between House and Techno with a touch of dub and alot of deepness. For George it is not important to play the newest or the oldest and rarest tracks, or even the biggest hits. He just want to play music that gives the crowed the feeling they listen to a special dj set and bring them on the dancefloor.