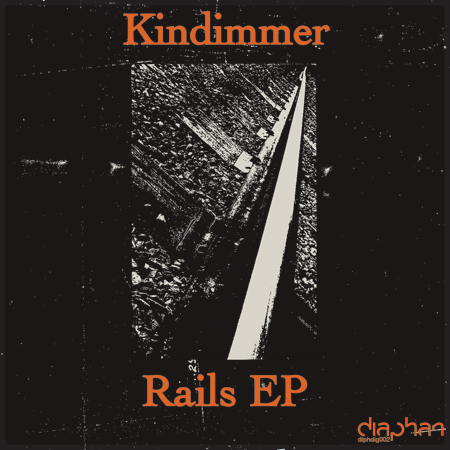 Rails
Audio clip: Adobe Flash Player (version 9 or above) is required to play this audio clip. Download the latest version here. You also need to have JavaScript enabled in your browser.
No Gun
Audio clip: Adobe Flash Player (version 9 or above) is required to play this audio clip. Download the latest version here. You also need to have JavaScript enabled in your browser.
Unter
Audio clip: Adobe Flash Player (version 9 or above) is required to play this audio clip. Download the latest version here. You also need to have JavaScript enabled in your browser.
Hold On
Audio clip: Adobe Flash Player (version 9 or above) is required to play this audio clip. Download the latest version here. You also need to have JavaScript enabled in your browser.
Cat.Nr.: DiphDig002 · Format: Digital · Audio files are for preview purpose only and are therefore of low quality.
This new release on Diaphan music comes from a versatile artist on the rise known as Kindimmer. Juggling in between the vast spectrum of house, this 4-tracker Ep is full of subby basslines, floorfilling grooves and atmospheres that can guarantee an instant success to the dancefloor and not only.
Unter is a deep house track filled with emotion and based on an exceptional groove that struggles with anxiety, contradictory to the smoothness that the straight pad line delivers through the whole track. Further on you will find Hold on, a housey gem with crunchy snares, cut up vocals, and dusty sounds that impale the melody line and build a great old school vibe which shouts out "start warming!" Next in line is No guns a track that gives a little bit of punch to the whole Ep as its heavy kick, glide sub-bass line and tech-ish chords synthesize a deep and trippy leg mover. Last but not least is the title track Rails which, if you're a fan of the Detroit scene, you will surely love. It's dark and intense from the first seconds and when the fat wobbly bass drops in… well, you get the point! Enjoy!
More about: Kindimmer